Günther Huettlin, President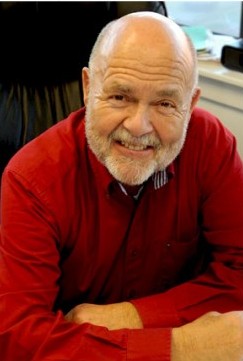 President's Message:
"We take great pride in working together with our customers to understand their needs and to provide creative and innovative solutions. Our dedicated and experienced team is here to support your business needs."
Our Mission
To provide our customers with services always being:
the highest quality
on time
cost effective
environmentally respectful
Our Vision
+

Our Vision
Our Vision
Meeting continuously the requirements from our customers by:
Ensuring the safety of our employees, contractors and visitors at all times
Ensuring that we are being committed to quality and applying "Total Quality" to everything that we do
Ensuring that all of our team members are valued and through continuous training and development are qualified to contribute to our mutual success
Ensuring cleanliness, sanitization and a workplace that is always neat and clean continually following our Good Manufacturing Practices (GMP) program
Ensuring that we help to protect our environment by assisting and supporting our customers to achieve their sustainability initiatives and by working towards implementing our own initiatives
Ensuring we support our local community to improve the quality of life for our team members and their families
Günther Huettlin, President
July 4, 2011
Our History
2000 Start of commercial operations – contract packaging in a 27,000 square foot facility in Belleville.
2001 Addition of a 40,000 square foot warehouse – expanding GH capability.
2002 Addition of office space and renovation of existing offices.
2005 Drawstring Bag production capability added.
2006 Featured in the Packaging Digest February 2006 edition introducing drawstring capability
2006 GH houses the Belleville Toy Fighters Toy Drive
2010 Celebrated 10th Anniversary with employees, partners and customers. Building dedicated in memory of Günther's long time friend and business partner Bernd Sander.
2011 Wicket Bag production capability added.
2012 GH partners with Canada Post to introduce e-commerce capabilities.
2012 Zipper Bag production capability added.
Affiliations
FDA registered (Food and Drug Administration)
GS1 Canada registered (Global Standard for Identification)
Compliant with GMP (Good Manufacturing Practices)
Member of Quinte Manufacturing Association
Member of Belleville Chamber of Commerce
Member of the Contract Packaging Association
Awards
2011 Conservation Champion (Veridian Connections) – in recognition of outstanding electrical conservation
2011 Recognition of Excellence (Canadian Mental Health Association) – for outstanding support given to employees by promoting mental health wellness in the workplace.
2006 Bronze Pinnacle Award (Procter and Gamble Worldwide Quality Assurance)- for excellence in sustaining QA capability
2006 Winner of Manufacturing/Industrial Business of the Year Award from Quinte Business Achievement Awards
Job Opportunities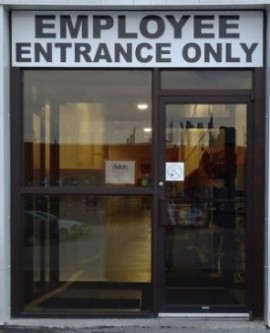 Join our team
Community & Sustainability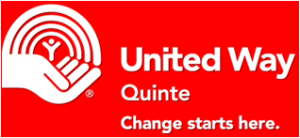 United Way
GH Manufacturing is a proud supporter of the United Way of Quinte, an organization focused on teaching and inspiring people to care for one another and their community. Year round fundraising activities, a strong employee contribution plan and enthusiastic volunteerism at United Way events are all part of the spirit of giving that is encouraged at GH.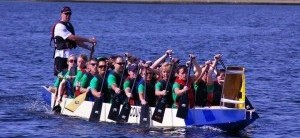 Dragon Boat Racing
Each year GH Manufacturing participates in the annual Belleville Dragon Boat Festival in support of the YMCA Strong Kids campaign. A spirited group of employees – past and present – and friends of GH make up Team GH20. Steer clear!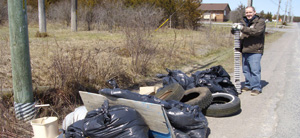 Quinte Trash Bash
Each April around Earth Day GH Manufacturing organizes the annual Quinte Trash Bash. Along with other companies, Team GH 'hits the road' in the spirit of fun and corporate challenge to clean up the business property and the ditches that line the roads of the Northeast Industrial Park.